Whether we feel like we have too little, too much or "just right," money has a lot to do with stability, security and well-being for individuals and families, in all ages and stages of life.
Teaching Kids About Money For Parents and Caregivers of Children Ages 3-21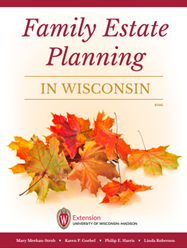 There is a lot involved with the realities involved with estate planning. This step-by-step guide clearly walks through the many things we need to know and do. It's not too early to start!